Welcome to Star Tec "Video" Productions 713-937-8494
Direct disc printing.
We print your label straight to your DVD or CD for a long lasting and professional look. No need to worry about the label curling off, getting caught in your stereo or DVD player, and ruining your device!
Hi-def.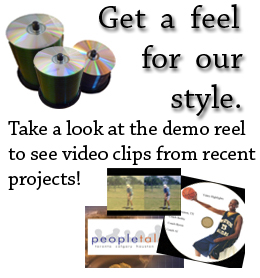 All our filming is done with hi-definition video cameras and equipment to ensure the highest quality possible for your production.
Blu-ray capable.
We can produce your film or video production in Blu-ray to lock in 5x the quality of a regular DVD.
Our Services
Our services include all aspects of video production from concept to creation. We shoot and edit your video footage, create marketing shorts – video advertising – for your product or brand name, transfer old film reels and all formats of video, as well as provide fast-turn-around DVD/CD duplication.
Digitize tapes, both video and audio and convert from: VHS tapes, Hi8 tapes, 8mm tape, miniDV tapes, HD tapes, to DVD, Blu-ray, or other file formats such as MP4 files. We transfer micro audio cassette tapes.
Create Slide Shows & Photo Montages set to music (we call it Photos to DVD) for graduations, birthdays, anniversaries, and memorial videos for funerals.  We scan your slides and photos if needed, perform color correction, cropping, and zoom and pan movement.
Produce Sports Highlight Videos for student athletes seeking scholarships and other custom video that requires capturing video, editing, and post production.
Duplicating DVD, CD, and Blu-rays with Direct Disc Label Printing technology; Same Day duplication available.
Film and Edit Special Events and Marketing Videos for businesses and websites.
The clip to the right is a short video showcasing stock footage from our Alaskan Collection. Check out more demos here!
We create high quality photo slide shows for your event and produce relaxation videos and stock footage.  Specializing in great customer service, whatever your media needs are, the STP team has got you covered! Give us a call today to speak with a media professional. 713-937-8494
If there's something you want to do but don't see it on our website give us a call.  If it has anything to do with media there's a good chance we can help or direct you to someone who can!
Conveniently located in NW Houston in the zip code 77040 for Jersey Village.  Click here for a map.